One of the first examples I came across of velomobiles being put to practical use was in a back issue of Velovision Magazine. Having taken up a subscription in 2006 I began collecting all the back issues. The March 2006 issue 21 had the following article reporting on the Leitra velomobile being put to use by a number of German Doctor's for home visiting.
The article entitled "Dr Leitra" is copied below.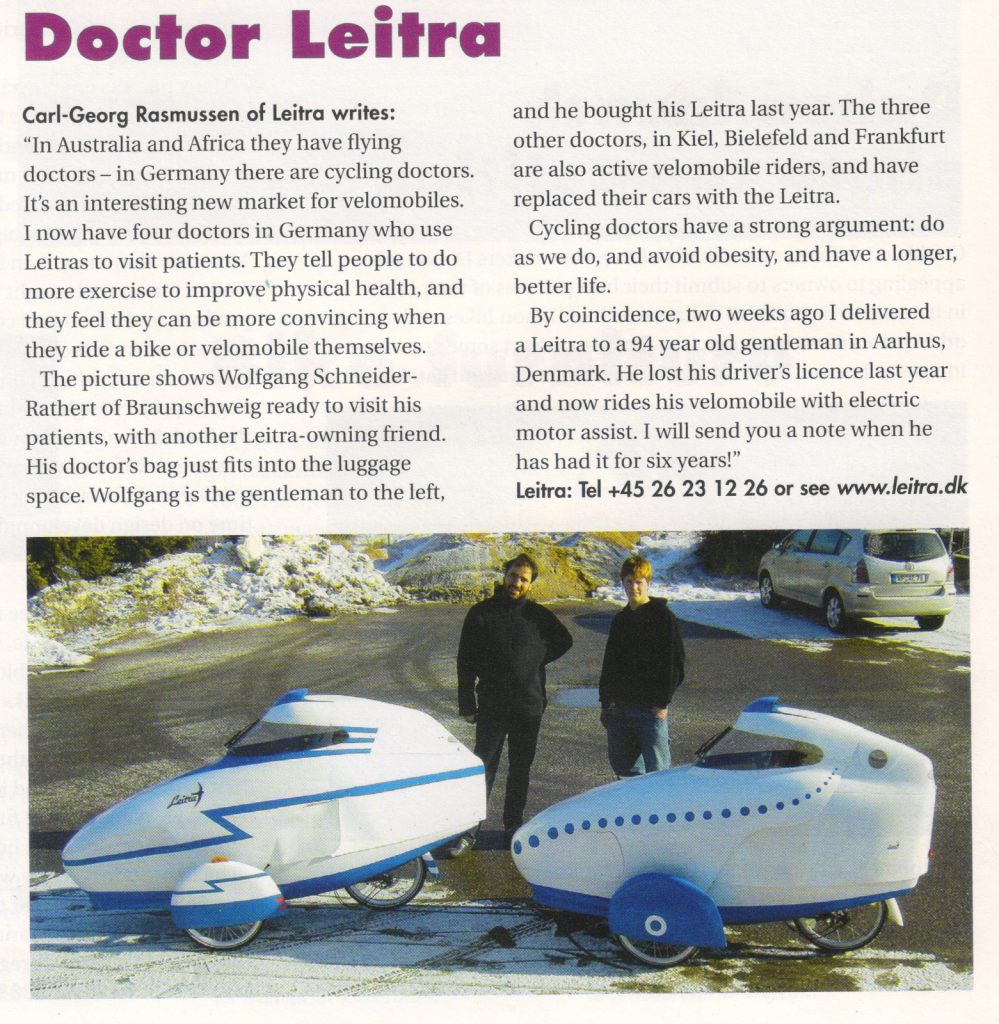 A good example of practicing what you preach!